Encompass Print Solutions Ltd is a multi-award winning Print Management Company established in 2006. We have doubled in size year on year as new clients continually approach us to work with them as a result of our excellent reputation to deliver outstanding service and results.
We offer a full end to end solution from creative and design, print procurement to full logistics, and worldwide distribution. We continue to train and invest in our people in order to provide a first class service to our clients. This ensures that we can keep you up to date with new technology, products and services so you can achieve more from your print and media. Whether that is by reducing cost, increasing footfall and profit by greater customer engagement, or simply helping you get the best for your budget.
awards
Lian Britchford, our Managing Director won the Enterprising Woman of the Year Award after being nominated by Encompass' clients because of her leadership skills and the outstanding customer service that was delivered consistently by the business.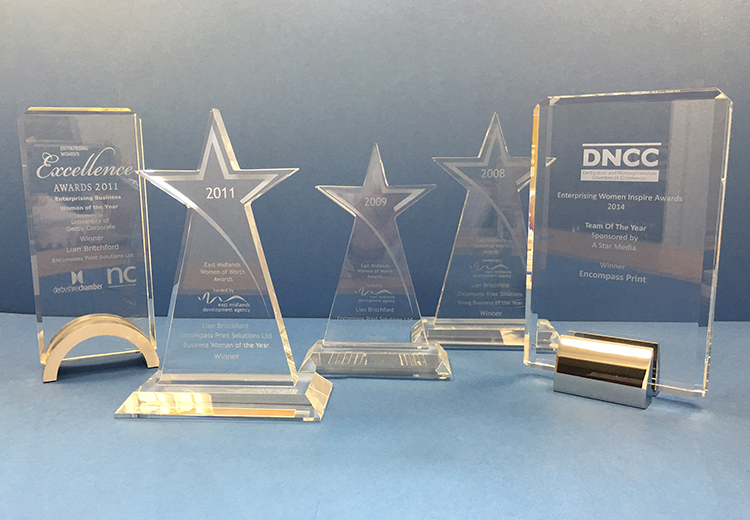 The above awards include Young Business of the Year and Business Woman of the Year, as well as Team of the Year.
Encompass won Young Business of the Year in its first year of trading after proving both growth, excellent client service and a robust business model.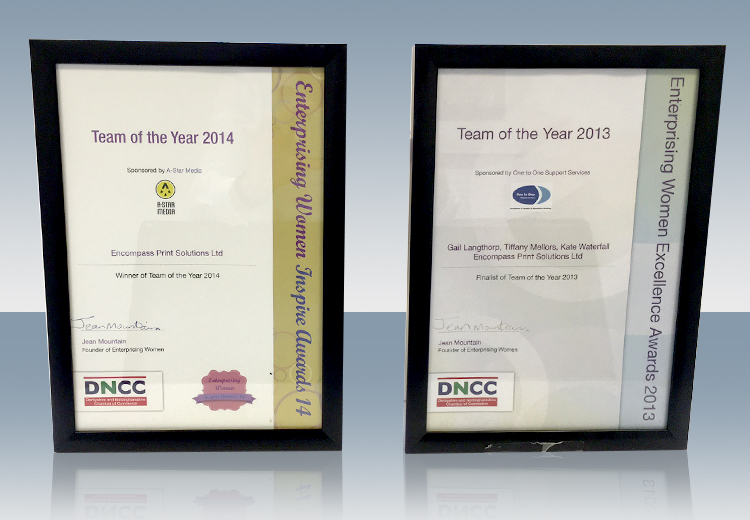 Team of the Year 2 years running.
The Encompass Customer Services Team won the prestigious accolade of Team of the Year competing against a high number of other qualifiers. Managing Director, Lian Britchford commented that "one of the key values of all the staff at Encompass is to give excellent service on a continual basis to all of our clients, and that the awards clearly demonstrated how well the team delivered outstanding customer service".
Retail Manager, Major Retailer
Operations Director, Major Retailer
Managing Director, Major Retailer
Head of Production, Publisher
Direct Marketing Manager, Major High Street Retailer
Retail Marketing Director